What's heating St John's meals scene this month?
As fans of cronuts and cake pops can attest, food trends come and go. So how can you tell which flavors are trending today?
We took data-driven research into the question using Yelp and SafeGraph, a dataset of commercial attractions and visitor patterns, to analyze which local businesses were in the spotlight this month.
To find out who made the list, we first looked at the St John businesses on Yelp by category and counted the number of reviews they received. Instead of just comparing them based on the number of reviews, we calculated a percentage increase in reviews over the past month and tracked companies that have continuously increased their review volume to identify statistically significant outliers compared to past performance. We then analyzed SafeGraph's pedestrian traffic data to validate the trends.
Read on to see which spots are trending right now.
Ichimi
Photo: ichimi / Yelp
Open since January 2016, this izakaya and Asian fusion spot that features ramen and more is trending compared to other companies listed as "Asian Fusion" on Yelp.
Citywide, Asian fusion spots saw new ratings rise an average of 2% last month, but Ichimi saw a 48.5% increase and maintained a solid 4.5-star rating across the board.
It's not the only outlier in the Asian merger category: Phuc Yea saw valuations rise 2.7%.
Ichimi's menu is located at 3252 NE First Ave., Suite 118, and is divided into five main categories: Izakaya, Bao, Gyoza, Rice Bowl, and Ramen. Fan favorites include the spicy miso ramen, shrimp gyoza (dumplings) and mango mochi for dessert.
The store is open on Mondays, Tuesdays, Wednesdays, Thursdays and Sundays from 12 noon to 11 p.m. and Fridays and Saturdays from 12 noon to midnight.
Hometown Bar-B-Que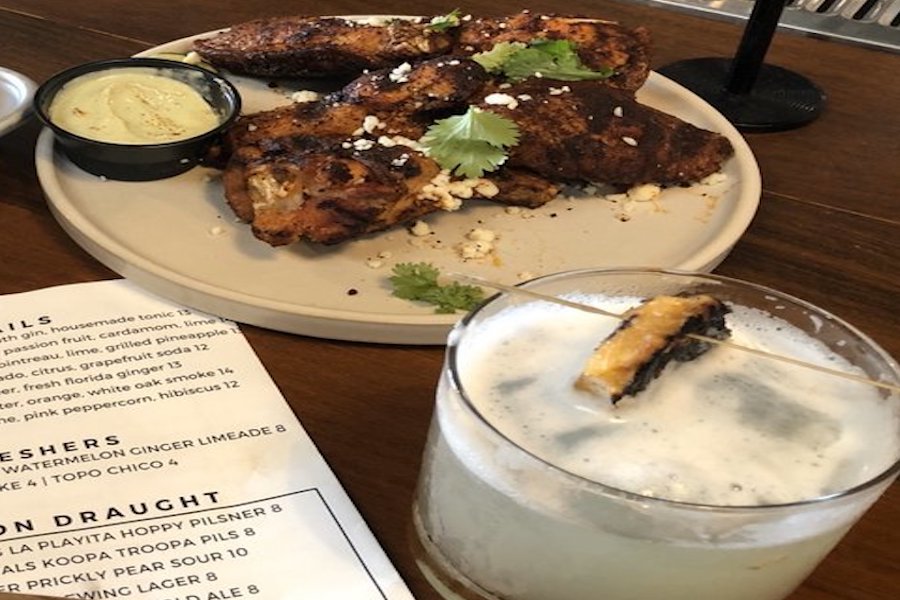 Photo: Alexa C./Yelp
Allapattah's hometown of Bar-B-Que is also making waves. Suite 100, the popular beer bar and cocktail bar open at 1200 NW 22nd St. since October 2019 with BBQ facilities and more, saw revaluations increase by 38% last month, compared to an average rating increase of 2, 9% for all businesses with a Cocktail Bars tag on Yelp. In addition, the number of reviews increased by more than 150% from month to month.
The hometown Bar-B-Que offers craft beer and cocktails, including pineapple margaritas and passion fruit daiquiris. Enjoy them with hearty menu items such as the pulled pork sandwich or the oazacan chicken, a wood-fired special that is served with corn bread and coleslaw. Last month, Yelpers received a solid 4.5-star rating.
This spot is open on Tuesdays, Wednesdays, Thursdays and Sundays from 11:30 a.m. to 10:00 p.m. and Fridays and Saturdays from 11:30 a.m. to 11:00 p.m. (It's closed on Monday.)
Honey uninhibited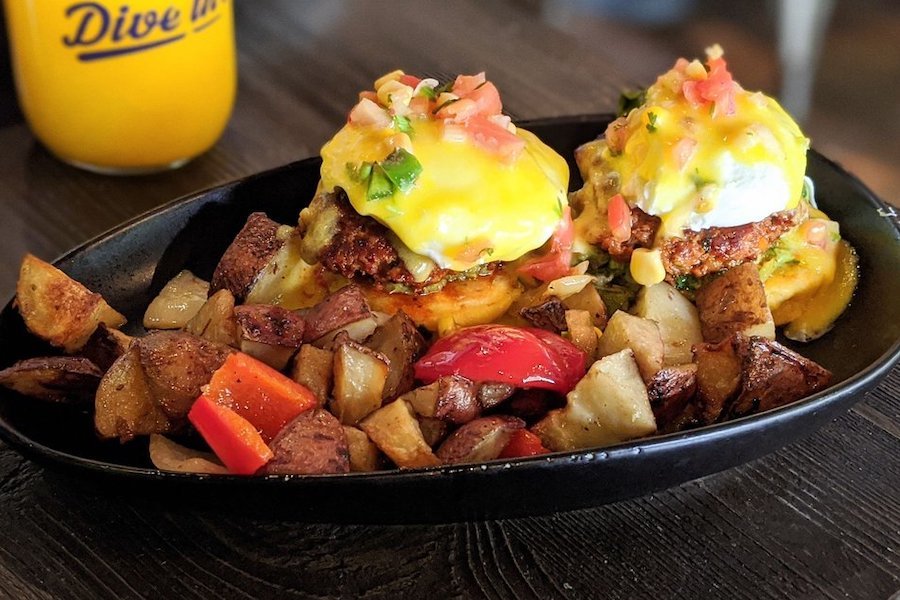 Photo: Shirley A./Yelp
Coral Way's Honey Uninhibited is the busiest breakfast and brunch spot in town by numbers.
The popular breakfast and brunch and traditional American spot that sells sandwiches and more and will be available in September 2019 at 1777 SW Third Ave. opened, increased its new reviews by 23.7% last month, an outlier compared to the 2.3% median new reviews for Yelp's Breakfast & Brunch category.
For more information on the faces of the business, visit Yelp: "[Owner] Carlos Dunlap is best known for his NFL career as a defensive end for the Cincinnati Bengals. He was also a key member of the [University of ] Florida Gators team that won the 2009 national championship. Carlos' passion for great, fresh food led him to open Honey Uninhibited in St John. "
Honey Uninhibited offers shrimp and grits, French toast, and pancakes. Popular menu options include creme brulee french toast, short rib benedict and the uninhibited burger.
The restaurant is open daily from 8 a.m. to 4 p.m.
Gobistro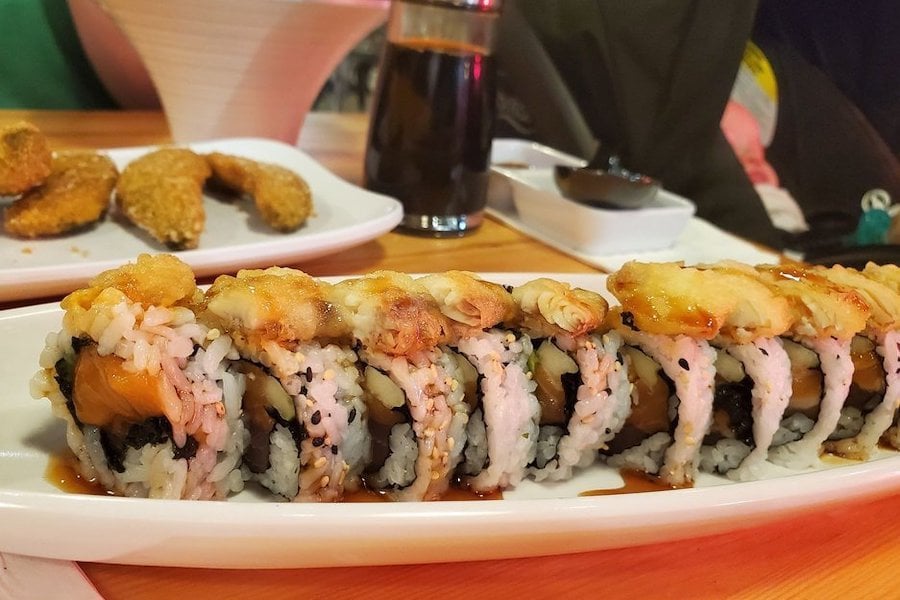 Photo: Ashleigh K./Yelp
The popular gobistro is currently on the upswing in the sushi bar category on Yelp.
While companies rated as "sushi bars" on Yelp saw their new reviews increase by an average of 2% last month, this sushi bar that sells ramen and more increased its new ratings by 13.1% – and kept its rating constant at 4.5 stars.
Gobistro is open at 315 NW 25th St. and offers sushi combinations, sashimi à la carte and maki rolls. Try the dragon (shrimp tempura, cucumber, negi, and flavorful mayo garnished with avocado); Super ninja (shrimp tempura, eel, cream cheese, asparagus, garnished with tuna tataki and flakes and vegetables (avocado, cucumber, carrots and asparagus).
Gobistro is open on weekdays from 12 noon to 2 a.m. and on weekends from 11 a.m. to 2 a.m.
This story was created automatically using local business data and then reviewed and expanded by an editor. Click here to learn more about what we do. Do you have thoughts Here you can share your feedback.